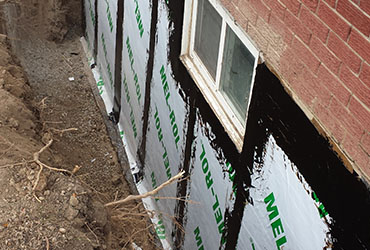 Commercial
At Horizon Contracting we have over 35 years experience working with a variety of commercial clients.  We offer the expertise necessary to complete a variety of repairs and projects with the professionalism your business or corporation requires.  From fencing to waterproofing to installing a sidewalk, Horizon Contracting will complete your project in a timely manner with absolutely no loose ends, so you can spend your time on your business.
Our commercial clients include malls, art galleries, industrial plants, condominium corporations and property management companies. Some of our clients have been calling us for decades – a testament to our great service, quality work and reliability.
We are particularly great at working with condominium corporations and their property managers. We have decades of experience serving condominium corporations and have an in-depth understanding of their unique needs. Our consistent, reliable service and exceptional workmanship is essential to these clients. With the satisfaction of many parties often being necessary, our work truly stands up to scrutiny. Our experience, integrity and reliability in executing quality repairs guarantees satisfied homeowners, boards of directors and in turn, happy property managers. Property managers feel confident working with us knowing that their clients' properties are being cared for by the best.
Take advantage of what our returning clients already know and call Horizon Contracting today.